Ecological and evolutionary responses to a rapidly changing ocean
Our lab studies how marine communities are influenced by global environmental change. We share a passion for interdisciplinary research and training, experimental field ecology, invertebrate zoology, and the natural history of intertidal communities along the Pacific Coast of North America. We are based at Bodega Marine Laboratory on the spectacular Sonoma Coast in northern California.
Photography by Jackie Sones.
We integrate ecology, evolution, and biogeography to understand the processes that shape marine communities over large spatial scales and in an era of accelerating global change.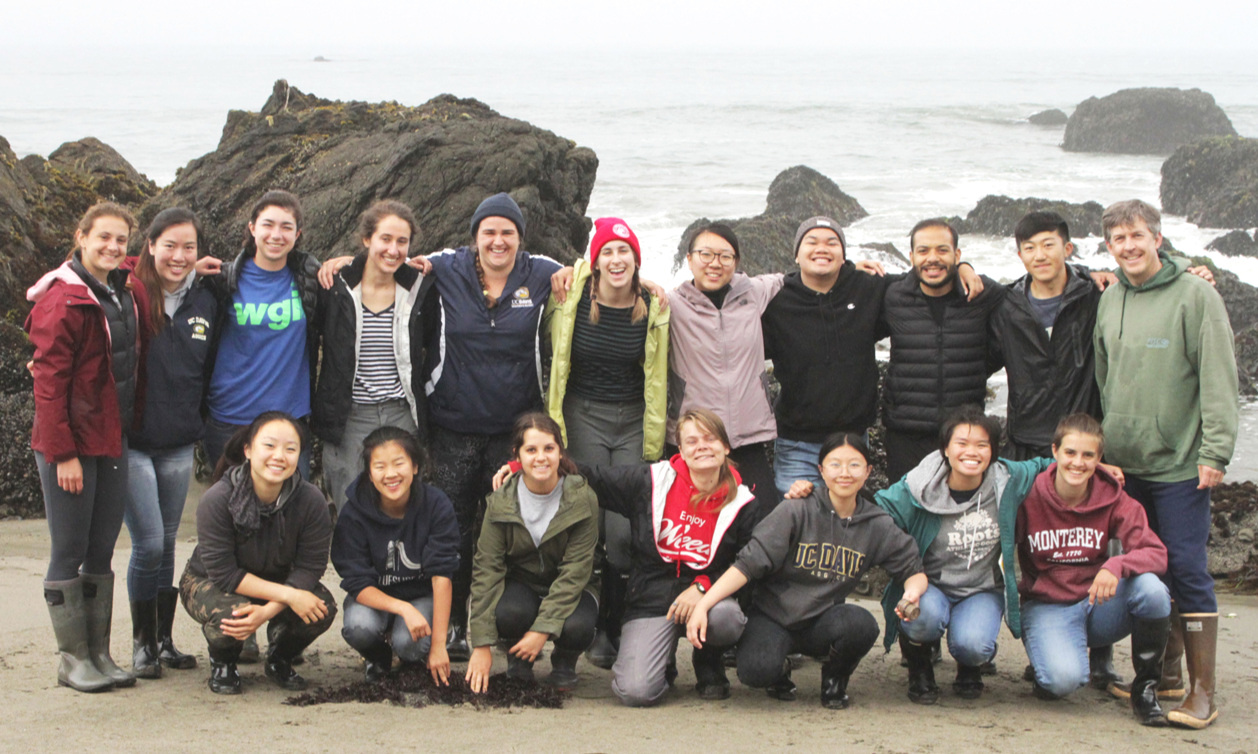 We are dedicated to training the next generation of marine scientists through hands-on undergraduate courses and mentored research experiences.
We frequently engage with the public through science communication and other outreach activities.